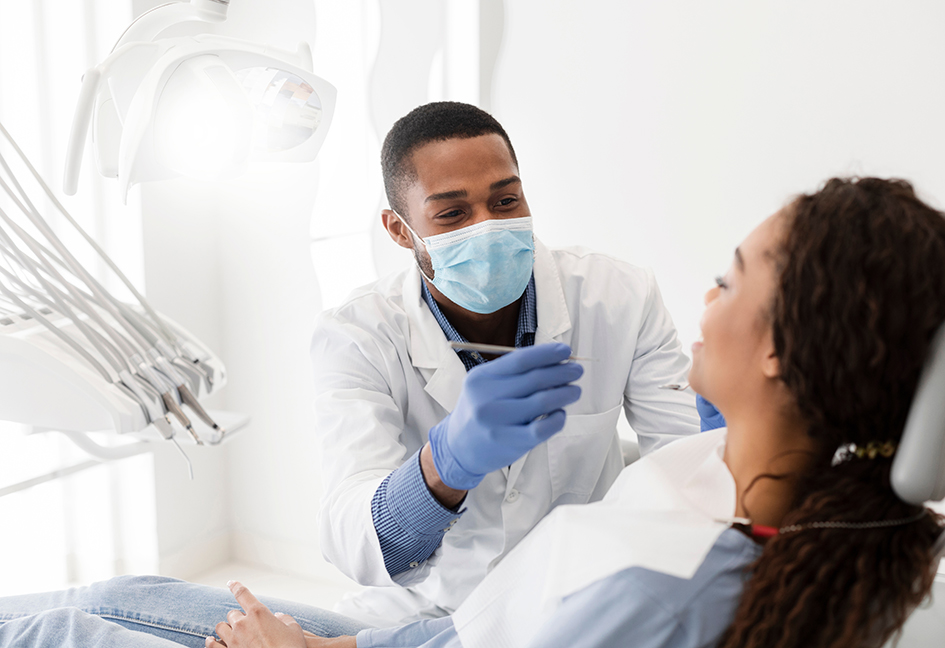 Nobody wants to find themselves in the middle of an unexpected medical emergency. When you experience an orthodontic emergency, it's something to be cautious of and get help for as soon as possible. This is also an event you can plan for ahead of time by knowing where you would go in this situation. Luckily, you have an orthodontist office right in your backyard. During your treatment with us, our practice is here to help with experienced, licensed orthodontists capable of treating a variety of emergencies. 
Precision Orthodontics is glad to serve the Cleveland and Youngstown areas with orthodontic treatment of all kinds.
What is an Orthodontic Emergency?
An orthodontic emergency can look many different ways. If you're experiencing uncomfortable, broken or malfunctioning mouthware, we can help you correct this quickly. Orthodontic emergencies could also include mysterious pain and discomfort in your teeth, gums or mouth in general. 
Patient health is the Precision Orthodontics priority and emergency orthodontic care is one of the many ways we protect your oral and overall health.
Loose or Broken Braces
There are lots of causes for loose or broken braces, but it's typically nothing to worry about. If you feel that your braces are loose or about to break, make an appointment immediately but try to use wax to hold your hardware in place in the meantime.
Discomfort from Arch Wires, Ties or Brackets
Discomfort from stray wires or loose brackets is common and also nothing to worry about. Call us to make an appointment as soon as possible, but try placing wax over the sharp wire while you wait. You can also attempt to clip the end of your poking wire.
Toothaches or Loose Teeth
Keep in mind that a bit of pain and pressure is normal as your teeth continue to shift. This means your treatment is working! If the aching feeling persists, or you feel that a permanent tooth is loose, call us to make an appointment. In the meantime, try rinsing with warm saltwater and taking ibuprofen to dull the pain and avoid touching your loose tooth.
Serious Orthodontic Emergencies
Serious orthodontic emergencies include traumatic injuries, swollen or infected gums, or severe pain. All of these should be attended to immediately. Precision Orthodontics has over 10 offices across Ohio that provide emergency care and we work with you to get you in as soon as possible, but if our office is unavailable, we recommend visiting the nearest hospital if you feel emergency care is necessary.
Injury or Trauma
Traumatic injuries can range from a bad fall to a serious accident. If you've experienced lost teeth or broken mouthware as a result of an injury, don't panic. If possible, try to keep the tooth in the socket from which it fell or in a glass of milk or saliva. This will preserve the tooth until our team can take next steps. Injury can also lead to broken teeth, fractured roots, displaced teeth and more, so we recommend making an appointment with our team as soon as you can if this has happened to you.
Swollen or Infected Gums
Swollen and infected gums can stem from all kinds of things, including allergic reactions or reactions to your mouthware. There are over-the-counter medicines that may help with swelling, but we recommend making an appointment to see us as soon as possible. Infection is not to be taken lightly and can lead to other health issues, so our team will help you fight this quickly.
Severe, Unmanageable Pain
Severe pain with seemingly no cause can be very concerning. If your dental pain is leading to loss of sleep, trouble concentrating or other daily interruptions, it's time to visit our office. Pain typically indicates there is something happening beneath the surface, so it's imperative to follow the treatment plan your doctor sets for you, including taking all necessary antibiotics.
How to Book an Emergency Appointment
There's never too much caution when it comes to your health, so be sure to visit our office if something seems off. When you have an orthodontic emergency, we'll do our best to see you as soon as possible. In the meantime, we recommend staying calm, managing pain as best as possible, and visiting a hospital if you believe you need serious emergency care. To make your appointment, it is best to call our office so you can explain what's going on and have the most up-to-date scheduling information. You can also call our office with any concerns and our team will be happy to help you any way we can.