Boardman South
Office Hours
Wednesday:
8:30 am-5:00 pm
Thursday:
8:30 am-5:00 pm
Experienced Orthodontists in Boardman, Ohio
For patients experiencing crowded or crooked teeth, or problems with your bite, it may be time to seek the care of an orthodontist. At your local Precision Orthodontics office, our experienced staff and board-certified orthodontists in Boardman are ready to help you achieve your healthiest smile. We offer child and adult orthodontic treatment at an affordable rate. Our consultations are always complementary. Let's talk about how we can help you reach your orthodontic goals!
Conveniently located across from Sam's Club and Southland Crossings on South Avenue, our team at Precision Orthodontics Boardman South can diagnose facial and dental irregularities. We treat, prevent and correct these conditions with the latest orthodontic and oral health technologies. It's also our belief that you shouldn't have to travel far for best in class care you can trust and we're proud to serve the local Boardman community!
Schedule an Appointment
We welcome you to come in for a free initial consultation at Precision Orthodontics. There are over 10 offices throughout Cleveland, Youngstown and other parts of Ohio, so you can find the office conveniently located near you.
Visit us today and experience how our orthodontists can help you achieve the smile you've been waiting for. You can call our individual locations with more questions or fill out this quick online form to schedule an appointment.
Affordable Services in Boardman at Precision Orthodontics
Orthodontic care is key to your overall health. Believe it or not, having straight teeth makes it easier to keep your mouth clean and contributes to the health of your entire body! Take the next step toward a healthy smile with the help of Precision Orthodontics in Boardman on South Avenue. Our practice includes care for patients of all ages. The services we offer are:
Braces - If you're searching for braces in Boardman, you've come to the right place. We offer various types of braces for kids and adults alike. Metal braces are the most traditional option, but you can opt for lingual or ceramic braces for a less noticeable treatment. Our team is also certified in Invisalign if you'd rather wear a series of clear aligners to achieve your winning smile.
Surgery and More - In addition to braces, patients at Precision Orthodontics Boardman South may visit our office for dental emergencies or injuries. Our team of experienced staff members, licensed dentists and board certified orthodontists can perform various surgeries and other services you may need. If you aren't sure of your plan of treatment, set up a consultation today!
Meet Your Orthodontist in Boardman South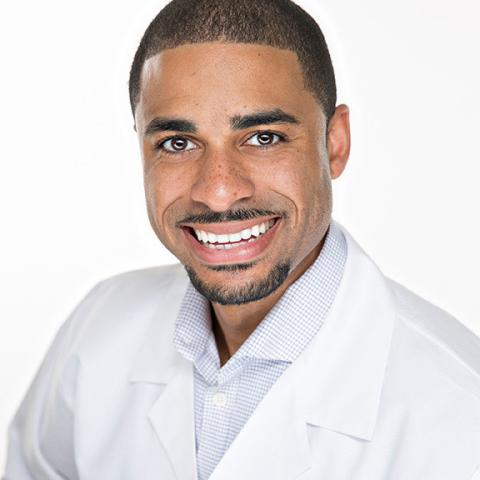 Dr. Brandon Luckett Orthodontist
Learn More About Dr. Luckett
What Our Patients Say
This office has been so amazing for my family!!! They are kind, patient, professional & extremely informative. Thanks to both of the dentists (we love them both!). Thanks to Becky, Michelle, and on and on.
Patient of Precision Orthodontics Boardman South, Google
Financing Your Journey With Precision Orthodontics
At Precision Orthodontics Boardman South, we believe everyone should have access to superior dental care, and we're committed to working alongside you to find the best solutions for your oral health. We accept virtually all insurances. We offer financing options that include Smile Care, our in-house financing plan, and Care Credit, along with all major credit and debit cards. Call today to see how the perfect smile can be a financial reality for you.
Call Today to Get Started!